Saturday 6th August 2022
EMIRATES F.A CUP – EXTRA PRELIMINARY ROUND
COGENHOE UNITED v STONE OLD ALLEYNIANS
Compton Park,
Brafield Rd,
Cogenhoe.
NN7 1ND
KO 3 pm
Admission £9-00 Concessions £5-00 Programme £3-00.
The Cooks are offering a reduced admission of £5-00 entry this season to anybody who can provide a valid season-ticket for any club in the Premier League or EFL.
On Saturday afternoon we entertain Midland Football League Premier Division club Stone Old Alleynians as we start our Emirates F.A Cup campaign. This will be the first time our clubs have met which I feel always adds even more interest to an F.A Cup tie.
Formed 60 years ago this year with the name coming from the Alleyne Grammar School, they played in the local football leagues for a number of years, but first came to my attention when they were in Staffs County League in the late 1990's. They moved up to the West Midlands League Football League where they progressed before being moved across to the North West Counties League during one of the F.A re-structures, which was to happen again when they found themselves in their current home in the Midland League, where they ended up finishing in tenth place last season.
They made their F.A Cup debut in 1999/20 when they were beaten 4-1 at Worcester City and the following season they were drawn at home to Tividale, with this game ending 0-0, but they lost 1-4 on penalties. Last season saw them not only win their first F.A Cup tie, but also reach the Third Qualifying Round before losing 3-1 to Step Three Leamington. Player-manager Luke Askey oversaw them win 4-0 at Racing Club Warwick, with the home team having two players sent off and Matthew Thomas hitting a hat-trick in the last eight minutes. They got their first chance to pit their wits against a UCL club in the next round when they hosted Rugby Town and beat them 4-2, with a trip to UCL Premier Division North high-flyers Anstey Nomads where they triumphed 1-0. Leamington followed and Jack Tomlinson had levelled the scores before the break, but in the end it was the Southern League Premier Division side who made it through.
Pre-season has been pretty good for the Potteries team, starting with a 2-1 win over Wolstanton on the road, but they lost 3-1 at Brocton next time out. The first game at Kings Park ended with a resounding 5-0 win, which was followed by a 3-0 home win over higher grade local rivals Newcastle Town. Their final game saw them host Leek Town last Saturday and they drew this one 1-1, a very creditable outcome against higher grade opposition.
One possible advantage for the Cooks is the fact that this will be Stone's first competitive game of the season, whilst the Cooks are going into their third, although they have both ended in defeat, so what better time for the Cooks to pick up their first win under Scott Carlin than in the F.A Cup. The winner's will be on the road in the next round when they travel to either Hinckley AFC or Wolverhampton Casuals.
If today's game should end up level, the replay will be on Tuesday night with the full details to follow if required.
From the Cooks perspective, it is important to see a reaction after Tuesday night's disappointing 0-1 defeat at home to local rivals Bugbrooke St Michaels which had followed on from a decent performance at Rugby Town that also ended in a narrow defeat, by the old goal in three on that occasion. We are also still searching that first goal from open play as our only score so far came from Archie Elmore's successful penalty at Butlin Road. Very early days for our young team though, but a win tomorrow will have the lads playing with the confidence we saw in pre-season.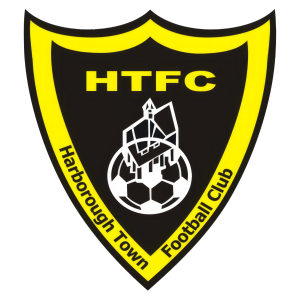 UHLSPORT UNITED COUNTIES LEAGUE-RESERVE DIVISION
HARBOROUGH TOWN RESERVES  v COGENHOE UNITED RESERVES
The Beehive,
HTFC Community Ground,
Northampton Rd,
Market Harborough,
Leicestershire.
LE16 9HF
KO 3 PM
The Reserves kick-off their league season tomorrow with a difficult trip to Harborough Town Reserves and they will be looking for a much better return than the 9-2 defeat they suffered at the Beehive last time we travelled there. Things are looking a whole lot brighter these days for the Cooks second team though with Ian Adcock in charge. He has added some experienced players to our useful bunch of youngsters and although they will need a little time to gel, they should prove to be a lot more consistent this year after struggling to field a full team at times last season.